Mac Bulk SMS Software - Professional Screenshots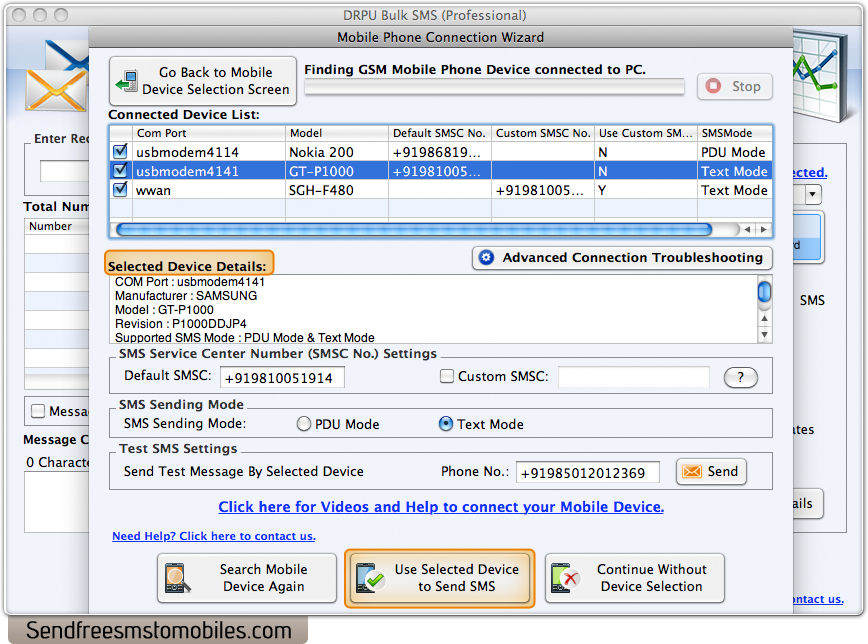 Connect your GSM Mobile Device to PC and Click on Use Selected Device to Send SMS button to proceed to next step.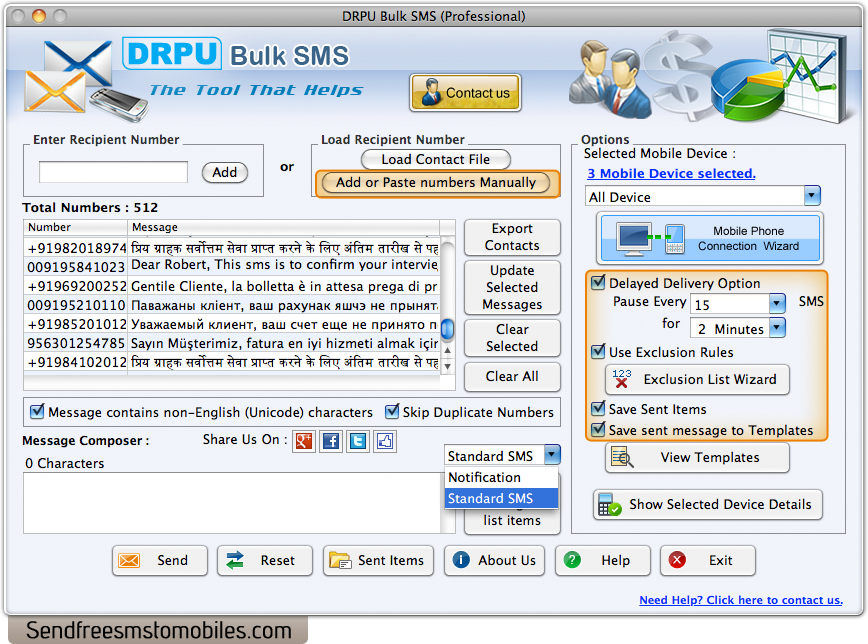 Load Recipient Number by using Add or Paste number manually button.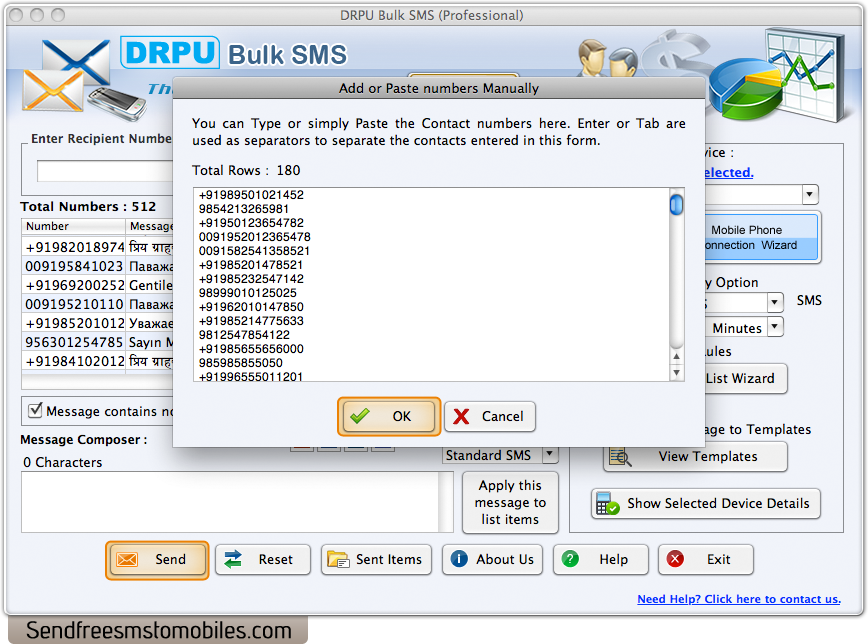 From here you can simply paste the contact numbers that you want and click on Send button to send group messages at once.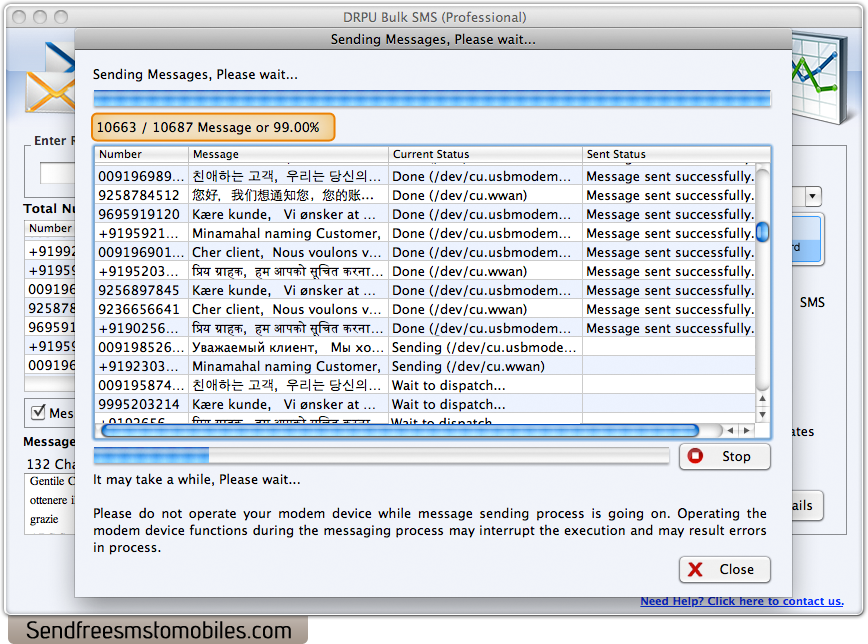 Currently message sending process is going on.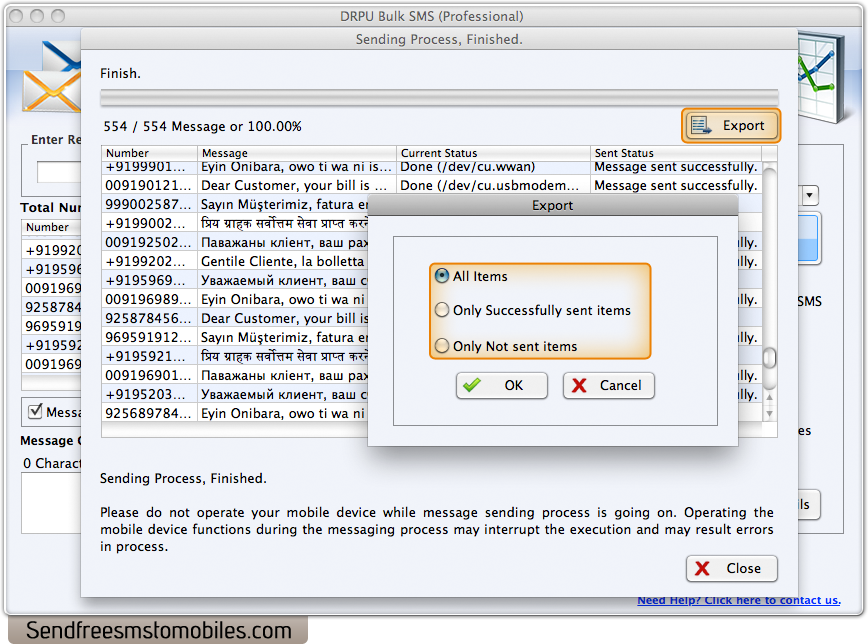 After completing message sending process Export button will be visible to you to export sent items accordingly.