Instant Way to Send Bulk Messages Worldwide
Mac Bulk SMS Software for Multi Device Screenshots
Mac Bulk SMS Software for Multi Device Screenshots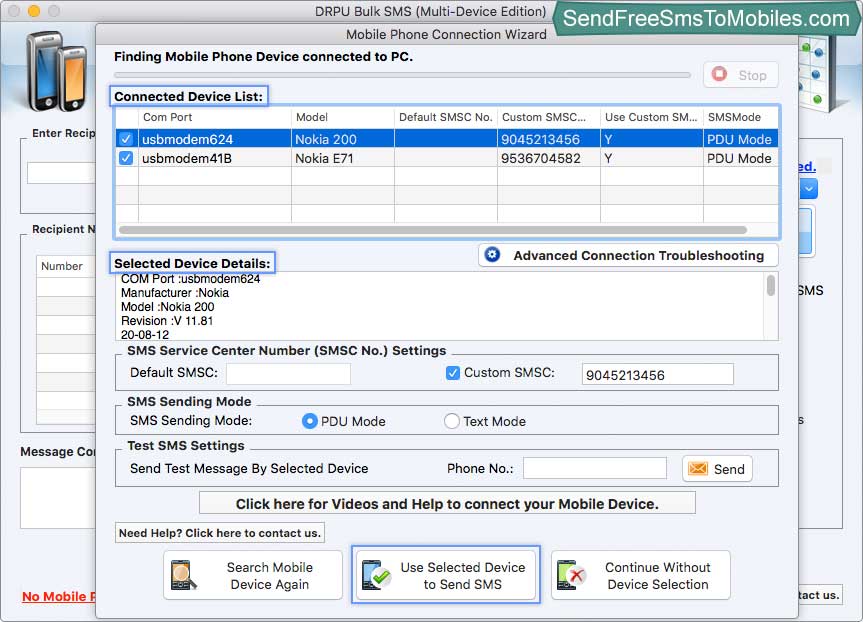 If your message is not going or you are facing any difficulty to set settings, click on "Advanced Connection Troubleshooting" option.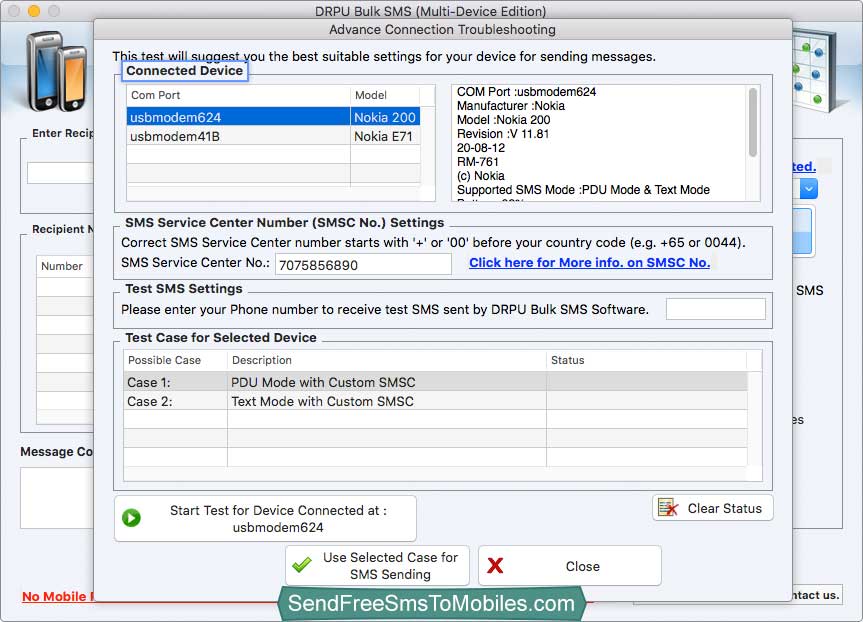 Enter SMS Service Center Number and phone number then click on Use Selected Case for SMS Sending button.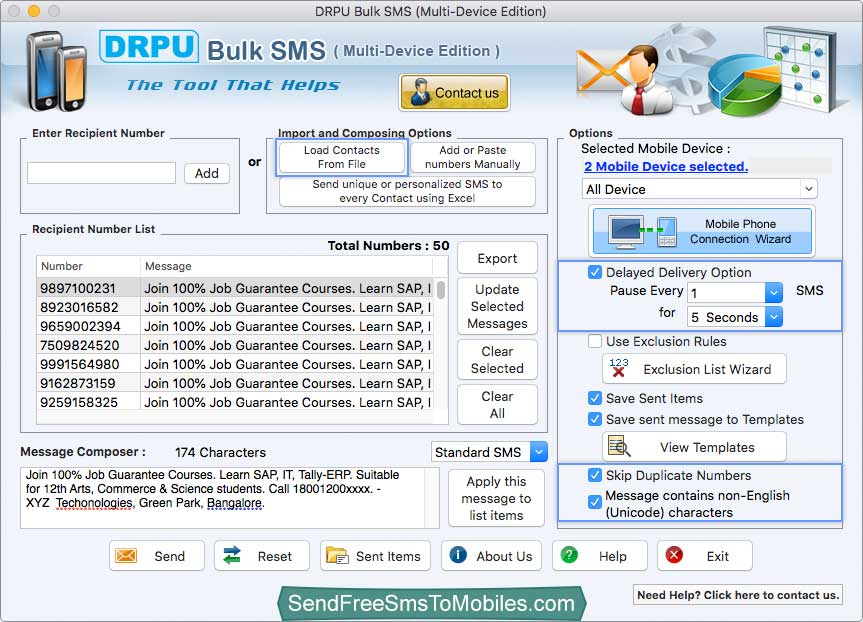 Load contact file or add/paste contact numbers manually to send Standard SMS or Notification text messages.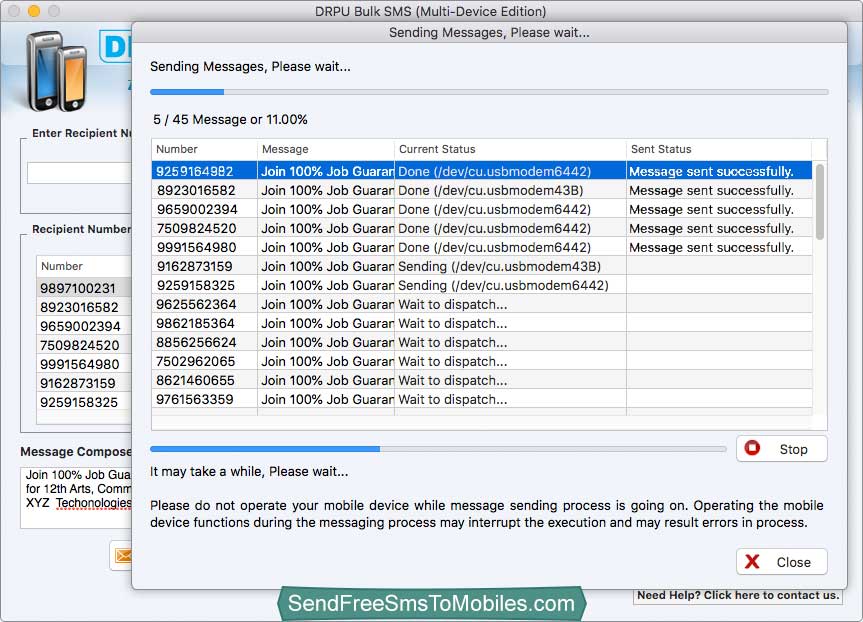 Please wait while messages sending process is going on.