Instant Way to Send Bulk Messages Worldwide
Send Free Text Messages Software blackberry forward huge sms to numerous contacts
Bulk SMS Software for BlackBerry Mobile Phones
BlackBerry bulk SMS software is the effective mobile text messaging application that allows user to send multiple text messages from PC by the help of Blackberry mobile phones.
Expand your business marketing and sales with BlackBerry bulk SMS sender software!
Make your brand social and meet thousands of customers
Engage with new customers and increase the revenue of the company
Build brand awareness and drives customers towards your business
By: https://www.sendfreesmstomobiles.com

Category: Windows Utilities

Products: Bulk SMS02

Regular Price: $45 In stock! Order Now !

3.5 stars, based on 8 reviews

| | | |
| --- | --- | --- |
| 2 PC License | $85 | Buy Now |
| 5 PC License | $175 | Buy Now |
| 10 PC License | $270 | Buy Now |
| Corporate License | $549 | Buy Now |
Why this software is so important?
BlackBerry PC to mobile SMS application easily sends bulk text messages in convenient way.
BlackBerry SMS messaging software allows user to skip duplicate number entries during the message sending process.
BlackBerry SMS program provides inbuilt delay delivery option to control the load of SMS broadcasting.
BlackBerry bulk SMS software has list wizard option to maintain the list of contacts which many require during the SMS sending procedure.
BlackBerry SMS messenger application easily send bulk SMS without internet connection required.
BlackBerry bulk SMS program supports Unicode languages for sending bulk SMS in any text format.
Bulk SMS software for BlackBerry mobile phones provides option to save sent messages to templates.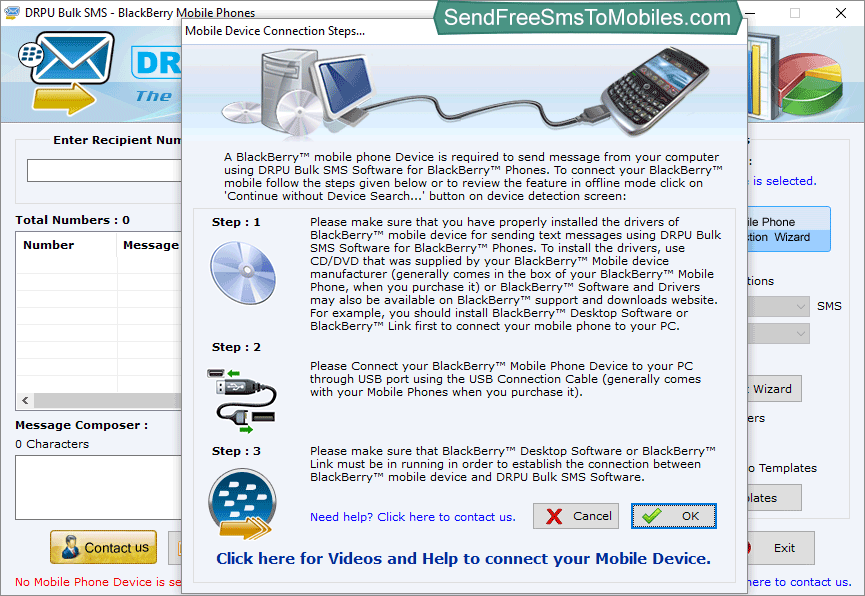 Connect your Blackberry mobile phone device to your PC through USB Port using the USB Connection Cable then click OK.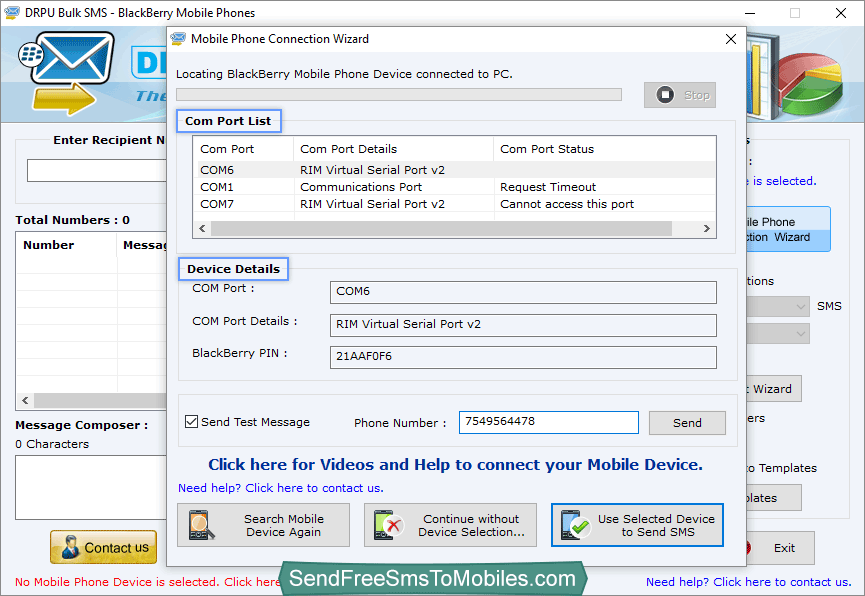 Enter Device Details and Phone Number then click Use Selected Device to Send SMS.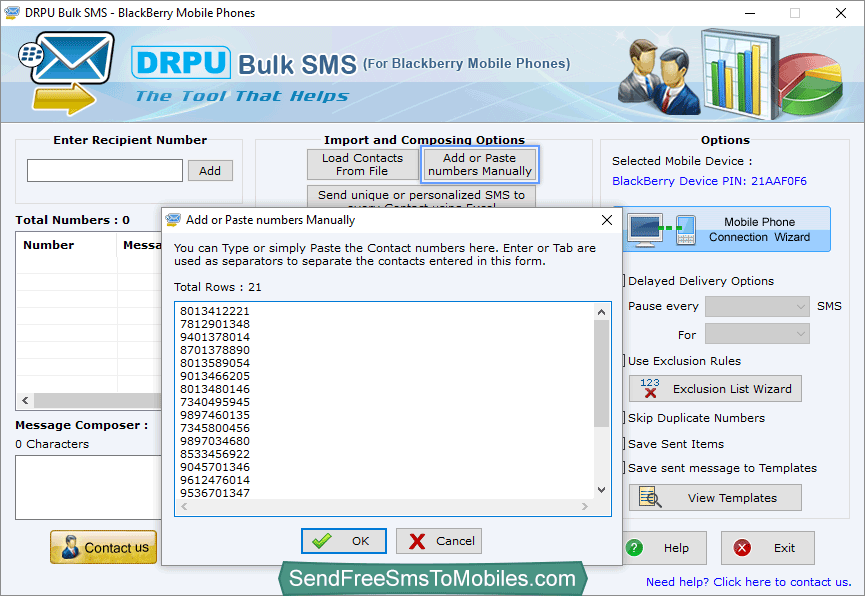 In Import and Composing Options, click Add or Paste numbers Manually then click OK.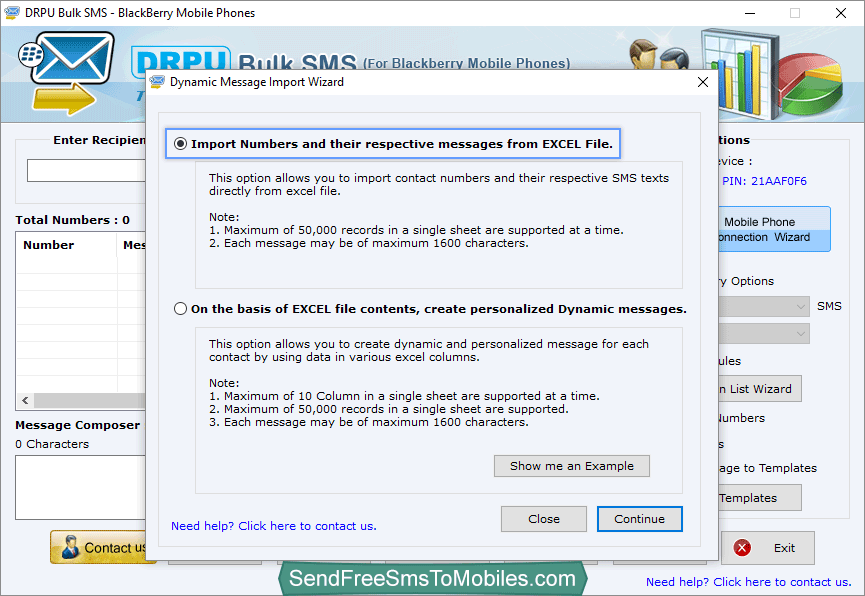 You can also import numbers and their respective messages from EXCEL file.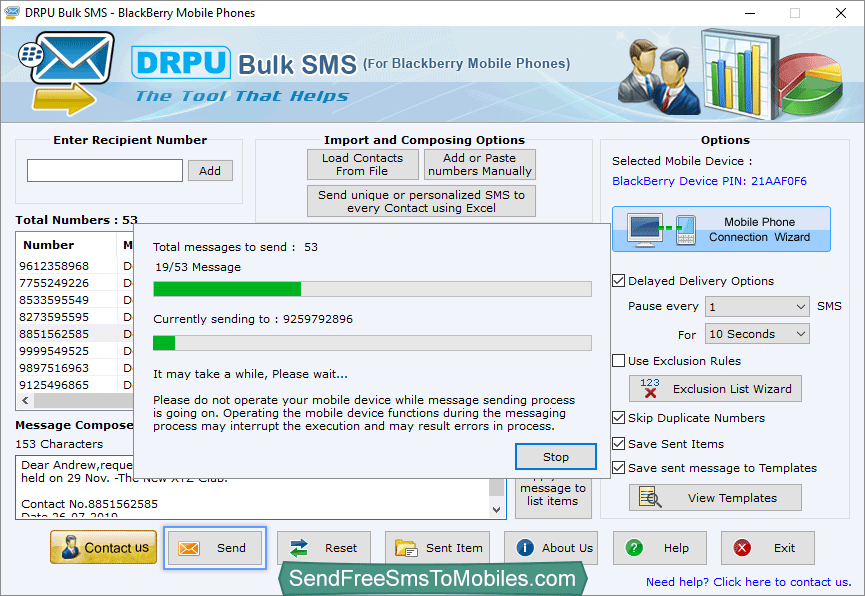 Before sending messages skip duplicate numbers from the file.
Application areas:-
Banking sectors
Hotels and resorts
Financial services
Hospitals
MLM companies
IT companies
Educational institute and other industries.
Blood banks